Thursday, February 11th, 2010
---
12:40 pm
- Hitchcock Tribute MV
Sunday, January 10th, 2010
---
9:38 pm
- Sworn Brothers (2010) - Posters and other junk
"Sworn Brothers" Posters/Trailer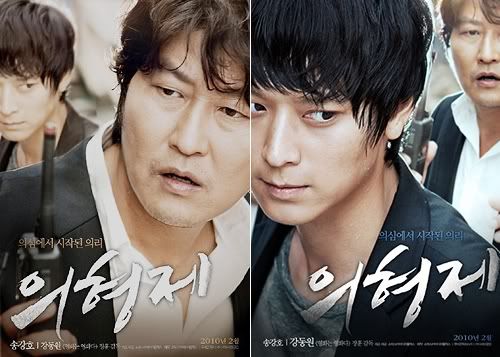 I haven't been updating this journal much lately mostly because Korean and movies in general haven't been catching my interest very much. Although this particular film wasn't exciting me very much either, it's got Song Kang Ho in it so why not? "Sworn Brothers" or it's new name "Secret Reunion" is a new effort from the director of popular film "Rough Cut" and it's about a North Korean spy and South Korean agent who end up working together and with their differences, begin an unusual friendship. After watching the trailer, the film is a lot more intense then what the stills and the farty posters showed. I'm much more excited now seeing Song Kang Ho in something less moody is always cool.



7:46 pm
- OH SNAP I'M ALIVE - EAT THIS EXTRA MINI REVIEW


I watched this the other day after hearing some good things about it. I remember seeing the trailer a million years ago and thought it looked interesting and I gotta say it was very good, great suspense. In conclusion, to wrap up 2009, "Up" and "The Hurt Locker" win all the awards and I'd be happy because 2009 was a suck year for movies and these two didn't, who's with me? :D

4 Capri Sun's (because bombs would be too easy)/ 5
I'm may post more,who knows...
Monday, November 9th, 2009
---
8:46 pm
- Upcoming Korean Movie!
Kiss Me, Kill Me (2009)


Okay Halloween is waaaay over so I'm updating on the regular now. I'm really late in talking about this movie, but then again it isn't exactly something everyone will be marking on the calender. The title is "Kiss Me, Kill Me" and stars Kang Hye Jung playing another raving eccentric (getting a little one note) and Shin Hyun Jun. What got me interested were the absolutely beaaautiful posters (all guns need to be hot pinkkuu naow), now I haven't seen Korea do posters look that great in awhile, then...I saw the trailer. It's clear it's not trying to be a second coming of amazing but hey what's Korean cinema without their abundance of cutesy romantic comedies that I haven't seen in some time.





(

Posters/Stills/SynopsisCollapse

)




ain't gonna lie, I lol'ed when she hits the hospital tray...
Saturday, October 31st, 2009
---
4:03 pm
- Has Anyone seen my tambourine?
Tuesday, October 27th, 2009
---
7:34 pm
- U.S. - Sleepy Hollow - Mystery/Suspense
Sleepy Hollow (1999)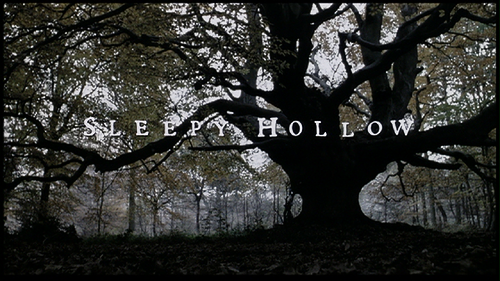 Edition ;


Region 1 - Standard bleh DVD case

Such an awesome movie, probably my favorite movie theater experience ever, can't believe I was only 10 when I saw it :O



(

Watch your headsCollapse

)
Sunday, October 25th, 2009
---
11:42 pm
- Japan - "Ring" Horror/Ghost
Ring (1998)
Edition ;


Region 1 - Dreamworks crappy farty dvd case

Okay, Sadako's eyeball, her coming out the television, the nailess fingers, the tape is all very scary however...THAT MOTHA EFFING MUSIC AHHHHHHHHHHHHHHHHH that takes it from scary to HOLYGODPANTSSHATING :D Obviously an essential to any Asian movie buff!

Which reminds me, I haven't done my annual Ring book reading in some time, I tell you that book got me through many a long and boring study halls -__-




(

It's not of this world. It's Sadako's fury. And she's put a curse on us. Collapse

)
9:22 pm
What's your all time favorite horror film?



It's October's final week and Halloween is almost here, so I was just wondering what movie you guys will most likely be watching on the day? For me it's "Psycho" (1960), hands down, you can't go wrong ;3


Three cheers for the best pumpkins ever made ;D
(3 comments | Call it..)
Saturday, October 24th, 2009
---
9:07 pm
- Halloween Mini Review - Paranormal Activity
Mini Review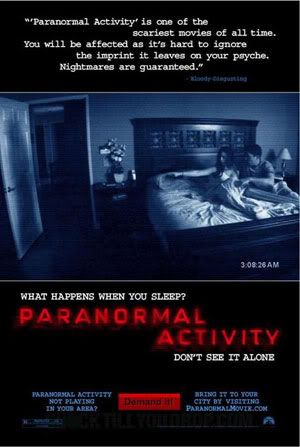 Okay so just finished watching "Paranormal Activity" in some mighty fine company tonight. The film itself is stirring alot of attention as being the scariest film in recent yeas, and I'd certainly agree. I can honestly say I was finally scared by a film again. There are plenty of chilling moments through out the movie and although there will be a billion Blair Witch Project comparisons it stands on it's own for me. It's really refreshing to take a break from all the over budgeted horror gore fest's sequels/remakes starring some boring actor doing a terrible job with CGI everyhere. Finally we see some care and thought put into the way they scare you and it pays off.

That's not to say it was a total masterpiece either. There is a lot of time spent on random babel and the actors, particularity the actress, do tend to ham it up too much and their ability to improvise blows as they never really finish any thoughts (WE GET IT KATIE YOU DON'T LIKE THE OUIJA BOARD JAYSUS). The ending is another story, I've seen both and neither really work for me, I dunno just, BURRRRPPPP. In the end there may be hope yet for horror, who knows?


3.5 attic demons / 5



I was going to go higher as it was soooooooooo much better then most horror films, but at the same time isn't enough, and if I see one more ill-fitting tank top I might kill myself :)
5:13 pm
- U.S. - "Rear Window" Suspense/Mystery
Rear Window (1954)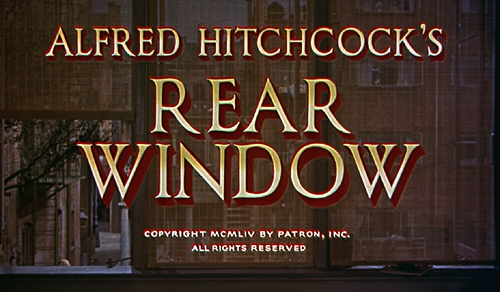 Edition ;


Region 2 - James Stewart Collection

I'm following up a Hitchcock classsic with you guessed it, another Hitchcock classic, it's how I roll. What's not to love? James Stewart is awesome, Grace Kelly looks pretty and it also gives you so much more respect for air conditioners! For a great suspense option if you're not feeling typical horror gore, look no further then "Rear Window", not the stupid remake "Disturbia" aka MY.LIFE.IS.OVER.NO.XBOXLIVE. :)



(

We've become a race of Peeping TomsCollapse

)
11:51 am
- OHSNAP I THINK ITS A BIRTHDAY!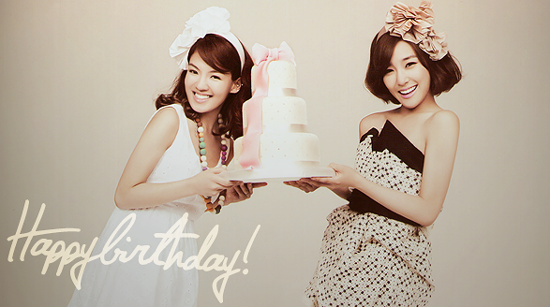 HAPPY BIRTHDAY KRISTIN (
tenderxsugar)!!!!!!!! I HOPE YOUR DAY IS FULL OF BAGPUSS DANCING TO SNSD SONGS! YOU'RE THE BEST!
P.S. Have an equally awesome day
gogoparty! I still can't believe how cool it is you both share the same day XD
(4 comments | Call it..)
Monday, October 19th, 2009
---
8:21 pm
- U.S. - "Psycho" Horror/Mystery/Suspense
Sunday, October 18th, 2009
---
9:42 pm
- U.S. - "Night of The Living Dead" Horror/Zombie
Night of The Living Dead (1968)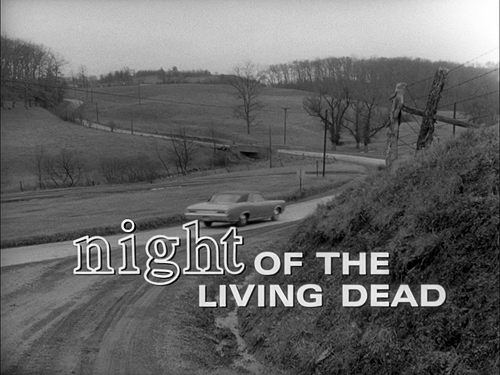 Since I've been away from posting, I decided to cap one of the most essential Halloween film staples with none other than George A. Romero's masterpiece "Night of The Living Dead", a great title leaving no mystery. I don't think you need any conniving, obvisouly a classic for a reason. I just don't know how a man like Romero after creating such an amazing film, including Day & Dawn, could fall so hard to direct equally amazing stinkers, HOW!?! Whatever, I'll just watch this one with Barbara's awesome hair, Johnny's swank style and Ben's badassness for the millionth time and be happy.

For fun, if you found yourself in the same situation which would you choose, the cellar or the ground floor?



(

They're coming to get you BarbaraCollapse

)
(2 comments | Call it..)
Saturday, October 17th, 2009
---
12:00 am
- Uncharted 2 OMGBESTEVAR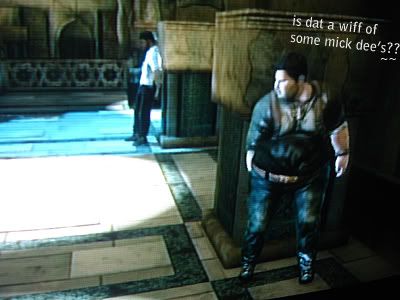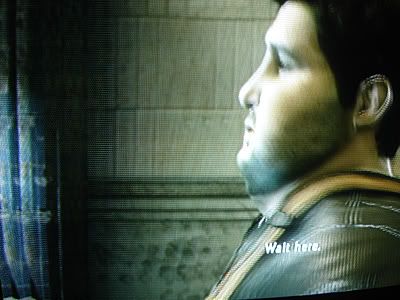 DOUGHNUT DRAKE WANTZ YO KRISPY CREMESSS

I intended to have soooo many more horror films to update with/cap, but how can anyone tear themselves away from a game when you get to play a big fattie??? I'll try my best to get back on with the horror films, I can't believe October is almost over already...
(2 comments | Call it..)
Wednesday, October 14th, 2009
---
11:12 am
- South Korea - "Wishing Stairs" - Ghost/Horrror
Wishing Stairs (2003)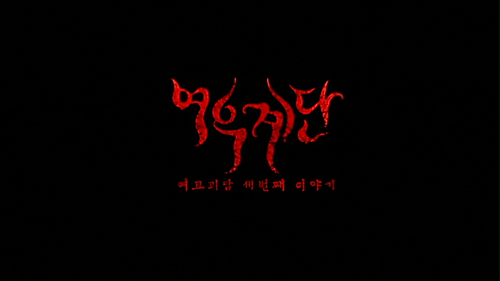 Edition ;


Region 0 - Bootleg (I know, >:OOOO but it is nice looking at least)

Another good film from 2003! This is like the 1939 of Korean film! Wishing Stairs my personal favorite installment of the "Whispering Corridors" series, although I haven't seen the last two the first couple didn't really do anything for me. I prefer the story, the idea of a stair case granting wishes and turning on you is definitely intriguing and it's executed very well. The moral of the story, a double crosser never makes good in the end ;D Enjoy!





(

Fox, fox, please, grant my wish... Collapse

)
(2 comments | Call it..)
Tuesday, October 13th, 2009
---
9:36 pm
- U.S. - "Cape Fear" - Thriller/Suspense
"Cape Fear" (1961)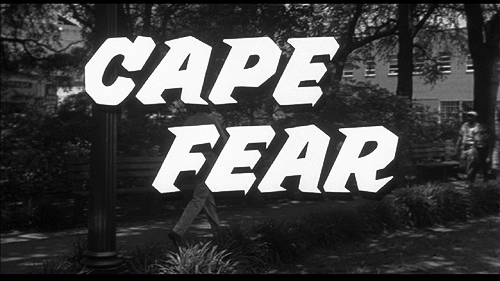 Edition ;


Universal - Region 1 - Standard Keep case

ROBERT MITCHUM YOU WERE ONE SCARY BASTDID
That said, ohhhhhh that remake holy cow Marty what an over the top stinker. Usually when people make a list of good horror films the remake is always picked which is a shame. Robert Mitchum trumps De Niro in every way possible, making one scary ass slimely hayseed stalker without putting it all out there or becoming campy as the latter did. Plus, how on earth is anybody suppose to feel sympathy for Nick Nolte? Yeah there's a poster boy for humbleness and family virtues. WTF was that ending?? The lake look like some water ride at an amusement park. Whatever just watch this one instead please :)




(

I got somethin' planned for your wife and kid that they ain't nevah gonna forgetCollapse

)
Saturday, October 10th, 2009
---
3:24 pm
- U.S. - "Se7en" - Suspense/Thriller/Mystery
Se7en (1995)
Edition ;


Region 1 - New Line Platinum Series - 2 Disc Digipack

Okay I finally managed to tear myself away from video games and cap "Se7en". It's hard to believe this film is 15 years old already, and it hasn't aged a day. David Fincher shows just how amazing he is, inspiring a billion mediocre rip offs in the late 90's none of which even came close. There are plenty of scenes that have made its way into film history (air fresheners will never been looked at the same way again). My advise, SEE IT !!!




(

WHATS IN DAH BOX!!!!!!!!!Collapse

)
(8 comments | Call it..)
Wednesday, October 7th, 2009
---
7:26 pm
- U.S - "The Others" - Thriller
The Others (2001)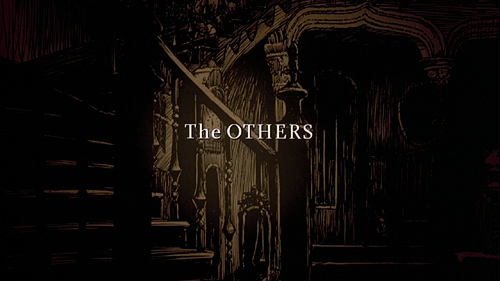 Edition ;


Dimension - Region 1 - 2 Disc Collector's Edition

Next on my Halloween party list is a underrated gem from 2001 "The Others". This is one of the rare truly thrilling and atmospheric horror films from the last decade, it almost feels foreign, perhaps because of director Alejandro Amenábar. There's no cliches, and its slow paced relatively silent direction is perfect in creating a uniquely chilling film. Not only that, its beautiful classic style cinematography reminding me of South Korea's later effort "A Tale of Two Sisters". Do yourself a favor and give it a try, especially if you can find the DVD for 5 dollars like I did!




(

The only thing that moves here is the light, but it changes everything. Collapse

)
Monday, October 5th, 2009
---
7:37 pm
- South Korea - "A Tale of Two Sisters - Horror
A Tale of Two Sisters (2003)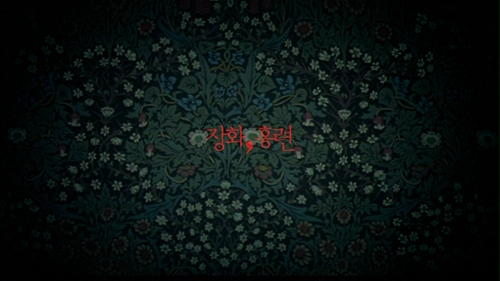 Edition ;


Tartan Asia Extreme Region 1 - Standard Keep Case

Taking a break some golden oldies and capped Kim Ji Woon's horror masterpiece "A Tale of Two Sisters" from 2003, a very good year for Korean film. The film is one of the few good horror films Korea has produced in the last few years, which is obvious as Kim Ji woon adapts to every genre there is and never fails, now that is what I call some serious skillz. For some chilling moments with beautiful cinematography, a great soundtrack and the most amazing display of wallpaper evarrr, look no further :D

oooohhhhhhhh that remake........ooommggggggg



(

You want to forget something... But you never can.Collapse

)
(4 comments | Call it..)
4:46 pm
- U.S. - "The Birds"
"The Birds" 1963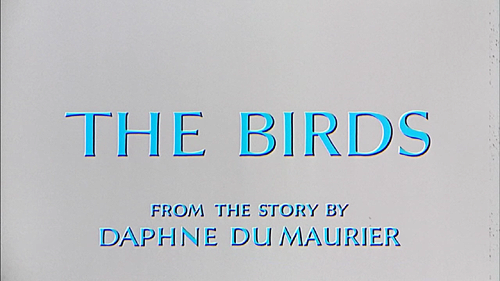 Edition ;


Torrent,.. I know :((

I haven't been up to speed lately since Uncharted 2 released it's multilayer demo >0< I'm getting back on the ball with some lovely caps, if I do say so myself, of Hitchcock's famous thriller "The Birds" from 1963. There isn't much I can say that hasn't already been said, it's just perfect. I'm almost convinced Hitch was non-human, you can't always be so perfect but he was. Enjoy!



(

How could we possibly hope to fight them?Collapse

)